Hair Treatments
Treatments for hair fall
Medical therapy
There are many problems associated with hair. Some of the issues and their medical treatments are mentioned in the list below:
grey hair: The grey colour in the head is one of the most visible signs of aging. Obviously, several studies have been conducted for finding an appropriate cure for grey hair.

All the treatments for grey hair are focused the underlying causes for grey hair. It is believed that this issue is caused due to the hydrogen peroxide accumulation in the hair follicle root. This in turn can result in oxidative stress that can be harmful. Scientists have found out that a particular medicine containing a chemical known as pseudo catalase can actually turn the grey hair into black. This is also said to be a possible cure for vitiligo.

damage to hair: Hair damage has become a usual problem in both males and females. Hair damage in both these categories is caused due to the decrease the health status of hair. A healthy hair is that which is firmly rooted to the scalp. Any issues such as changing lifestyle, improper combing pattern can hamper the hair structure in a major way. One of the reliable treatments available is minoxidil, which is noticed to promote hair growth in almost 33.33% of those who regularly apply it.
Oily/greasy hair: Almost all of us do not prefer a hair that is very much slick. Various factors can cause such a condition. Natural habits such as over application of oils and oily hair creams can result in this condition.
Mesotherapy
It is method wherein the factors necessary for the growth are provided to those portions that are affected with hair fall. The main factors are vitamins, proteins etc. All these components are injected directly into a layer under the skin, known as the mesoderm. The mesoderm acts as an intermediate layer between the fat layer & skin tissues. This process helps in various ways like:
Triggering the metabolism of the cells.
Accelerating the hair follicle revival.
Increasing the blood distribution.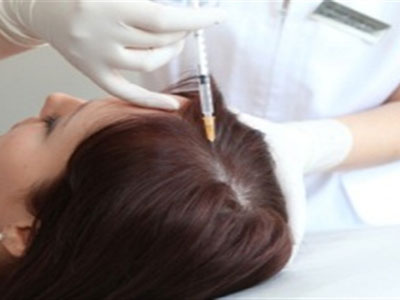 The important components used in this process are a mesotherapy gun and sterile needles. The needles are used for injecting the solution into the mesodermal layer of the skin.
Needleless mesotherapy
The needleless mesotherapy offers many benefits over the conventional mesotherapy procedure. Some of the prominent features are mentioned below:
Non-invasive treatment.
Accurate use of the electric pulses. No side effects for the treatment.
Easy-to-use & user friendly apparatus.
Although the technical aspects employed in this treatment and the conventional mesotherapy are different, the underlying principle is the same.
Stem cell therapy
For those suffering from hair loss, stem cell therapy is a very good remedial option. People in the early and middle age groups can yield the best results. The results can however take longer in people who have no hair follicles & hair. Since the procedure is very much safe, the patients can confidently undertake this treatment procedure.